Thank you to all at the ATP1A3 in Disease Symposium Organizing Committee for sending us this invitation via email. Please find below details and will be great if you all can be a part of the 9th Symposium held from the 22nd to the 24th of September 2021 in Stockholm, Sweden.
Many thanks
AHC UK Team
——————-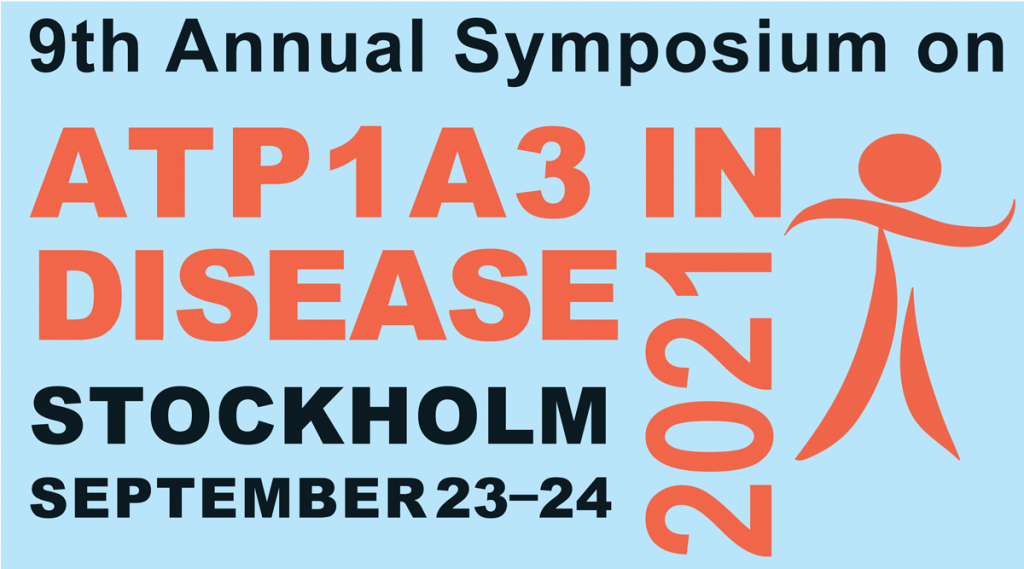 Dear Colleagues and Friends,  
The Organizing Committee of the 9th Symposium on ATP1A3 in Disease is happy to invite you all to Stockholm, Sweden for this year's event that was postponed due to the Covid-19 pandemic.
The Symposium will take place on 22-24 September 2021 at the Karolinska Institutet and the Karolinska University Hospital. There will be an AHC Family Foundations meeting in the afternoon of 22 September, followed by an informal get-together and welcome opening the same evening. The main meeting will start at 08.30 am on the 23 September and end at about 16.00 pm on 24 September. We will have our meeting dinner on the evening of the 23 September. The program is currently being finalized and we look forward to exciting presentations and discussions on some new and some familiar topics in the field. We are preparing for a physical face-to-face meeting in the successful tradition of previous symposia, however, prepare for the possibility of virtual talks if this becomes necessary.
Please, save the date!
The website for the meeting https://www.atp1a3-2021.se/ contains some preliminary information and will soon be updated with regard to the confirmed program and dates for abstracts, registration, and accommodation.
We look forward to welcoming you to the meeting in September!
Best wishes,
The 9th ATP1A3 in Disease Symposium Organizing Committee
Anita Aperia, Hjalmar Brismar & Eli Gunnarson