About Samuel: He is a lovely 5-year-old boy, a really sensitive soul who easily becomes anxious and, as for so many, the impact of COVID 19 has taken its toll. We are very fortunate that we live across the road from a running track and during the second lockdown we began taking Samuel out each day just to run free and let off some steam. This most recent lockdown has added the challenge of home learning to the melting pot as Samuel started school last September and a friend suggested that running for charity might give him a really positive focus.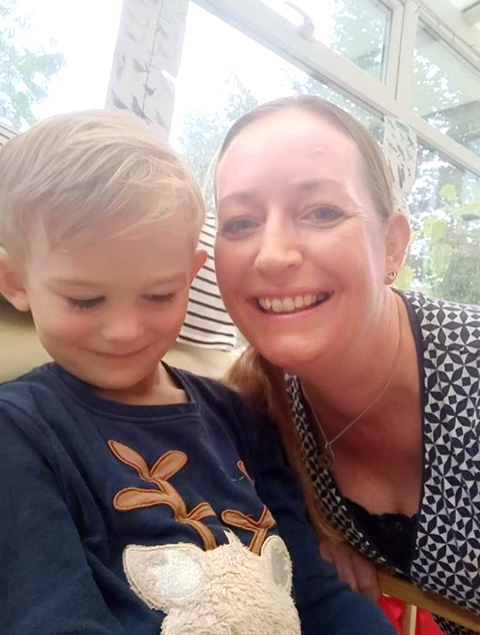 Samuel and I had been discussing this and he was really keen. A few days later, he asked me what I was looking at on my phone. I showed him a photo of Anya, the daughter of a friend that I had been at university with, and explained to him that I was reading about a charity that was raising money to try and learn more about a very rare medical condition that she has. Samuel asked me a million questions about what and why, before announcing that "he wanted to run to raise money for Anya". Over the next few days, we talked a lot about what it meant to make a commitment to something like this but he brought it up time and again and so, the marathon idea was born.
So. Samuel is going to run a marathon for Anya.
The running track is 516 meters long so he needs to run just under 82 laps. And here's the deal. He is going to run 82 laps over as many days as it takes in the next few weeks. I have been inspired to join him and have got a place for the virtual London marathon on the 3rd of October this year and will also be running a marathon for Anya, also around the running track, but all in one go. Although I may be crawling by the end… I asked Samuel, "Why do you like to run?". He replied, "It makes me happy Mummy. I get a bit of peace and I like the speed that I do." I then asked him, "Why did you decide that you wanted to raise money for Anya?".
"Because she gets ill and I want to help to make her better."
So. Marathons – in their different forms – here we come!
Week 1 – 14 laps and 7,224 meters run. Samuel has been absolutely determined to do his run come rain or shine.
Here you can donate to Samuel's Marathon:
Please leave your message of support & love for Samuel – He is such an inspiration to us all !!
Thank you