The news of the publication of the leaflet and patient journey for AHC has been included in the newsletter of EpiCARE-ERN, the European Reference Network for Rare and Complex Epilepsies.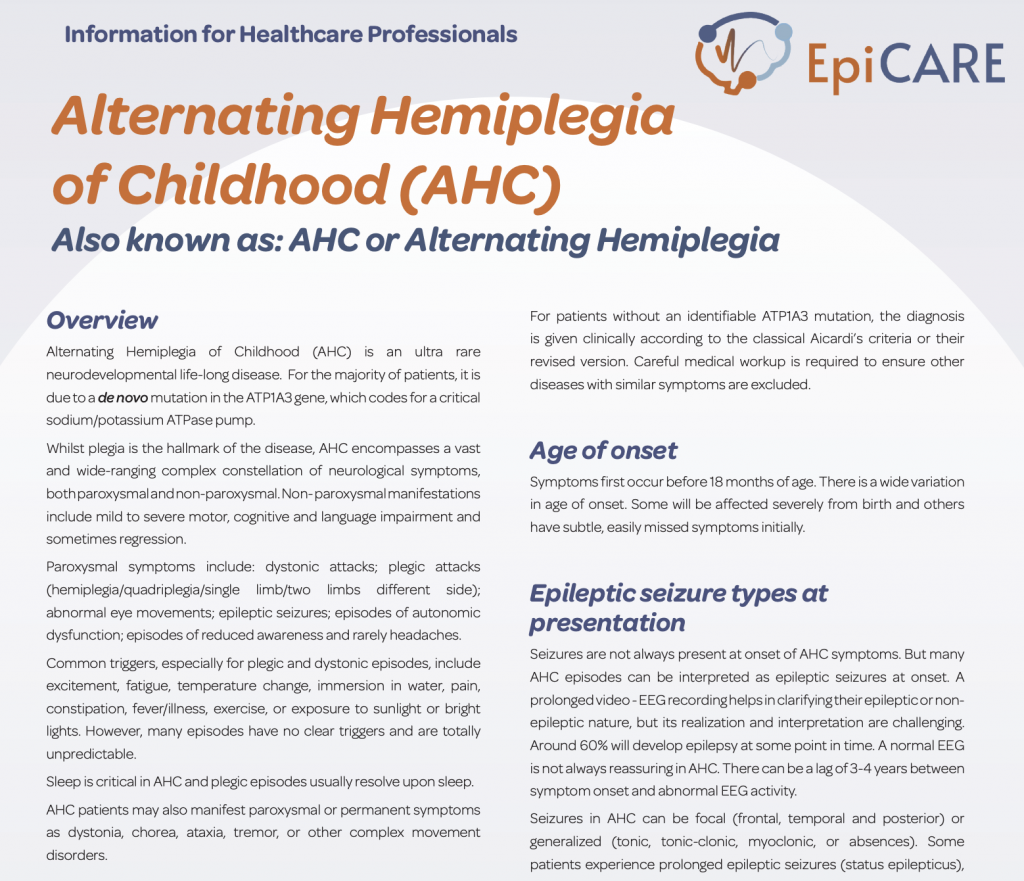 The information leaflet, for healthcare professionals and for patients and caregivers, and the patient journey, developed for each rare and complex epilepsy such as AHC, are a joint project of the experts and managers of Epicare ERN together with the patient advocates of the ePAG EpiCARE.
We thank them all for creating such great and useful documents to raise awareness on AHC and develop better healthcare for all patients!
Many thanks in particular to our Data Manager Rosaria Vavassori and Katherine Behl, vice-president of AHC UK – Alternating Hemiplegia of Childhood UK for writing the text, and to Dr Eleni Panagiotakaki and Dr Maria Papadopoulou, at the University Hospital of Lyon, France for their scientific review.
You can download the leaflet and the patient journey for AHC from the EpiCARE website